MUSIC LESSONS
One-on-One Drum Lessons
13 NOV -11 DEC 3:30-6PM
EVERY MONDAY
$20 PER LESSON
Te Oro is offering weekly half hour, one-on-one drum lessons for all skill levels. Have you tried drumming before and want to get back in to it? Or do you just want to see if drumming is for you? These lessons are for you.
ART
Bradley Lane Artist Talks and Exhibition
SUN, 3 DEC, 2PM
FREE
The Bradley Lane mural project started as a small outdoor event in 2013 This year The Bradley Lane Artist Talks and Exhibition will be hosted across two rooms at Te Oro. Come and hear some of your favourite artists speak about Bradley Lane and their artwork.

This year's line-up of artists includes Askew One , DEOW (Invercargill), Erin Forsyth, Gary Silipa and Jonny 4Higher . Artists will share what influences them at the artist talks that look to engage and inspire the audience, and the art exhibition will present the indoor artworks of all the artists involved with Bradley Lane over the years.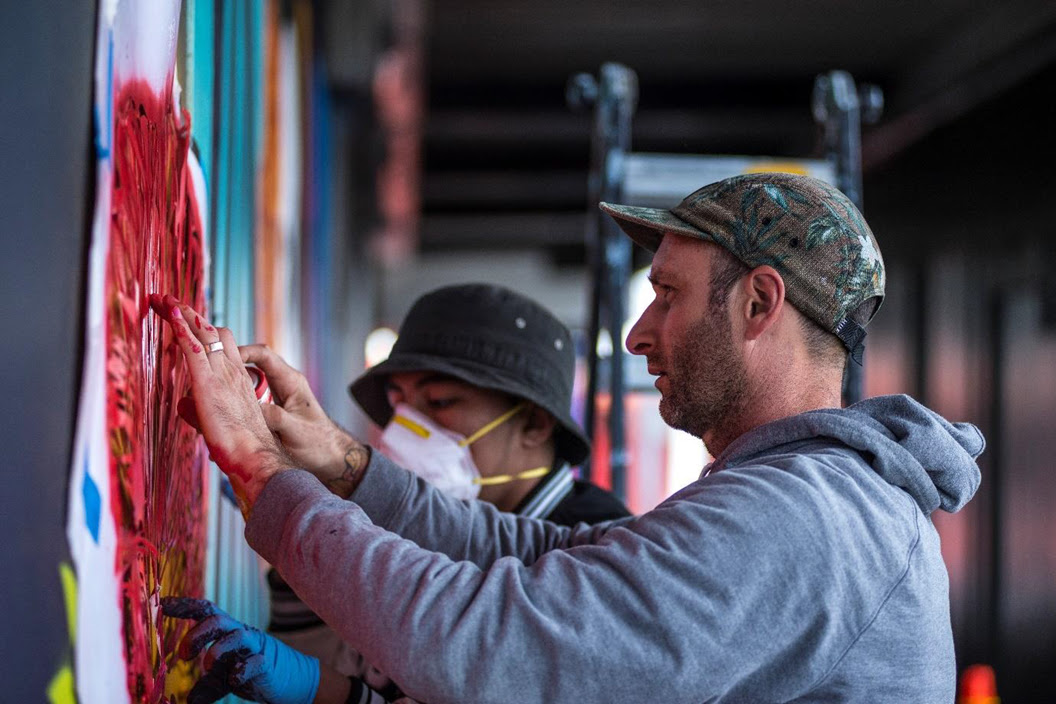 Image details: Artist Component working alongside Tamaki College art student Sosaia Fatani during Bradley Lane 2016
Image credit: Raymond Sagapolutele
EVENT
Let's Make Christmas
SAT, 9 DEC, 10AM
AGE 5-12
FREE
Join Tāmaki WRAP (Waste Reduction Action Project) and friends for a morning of fun making Christmas gifts for your family. This free community event uses only resources we can gather from the community, including recycled materials.

Register now as this popular event will fill up fast!